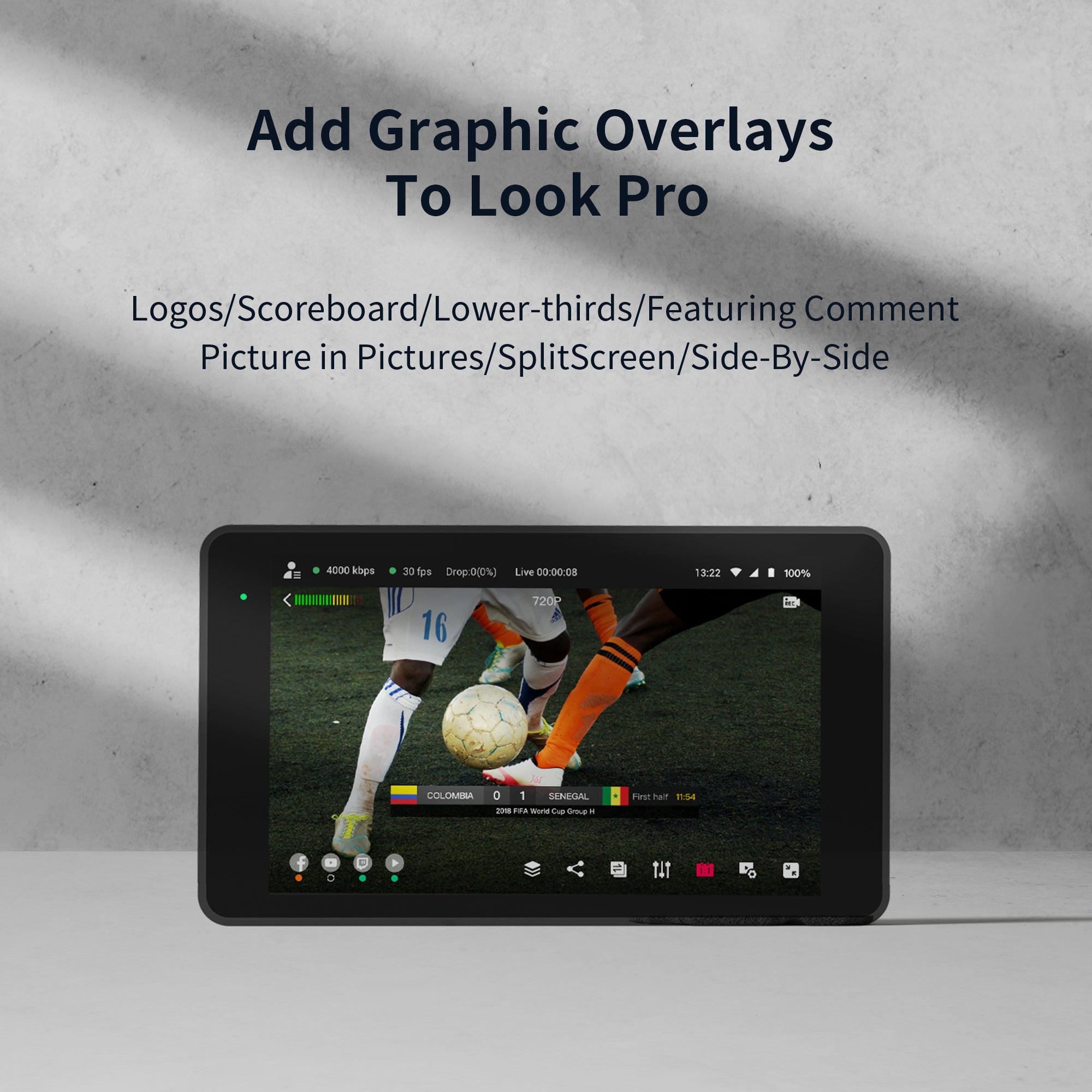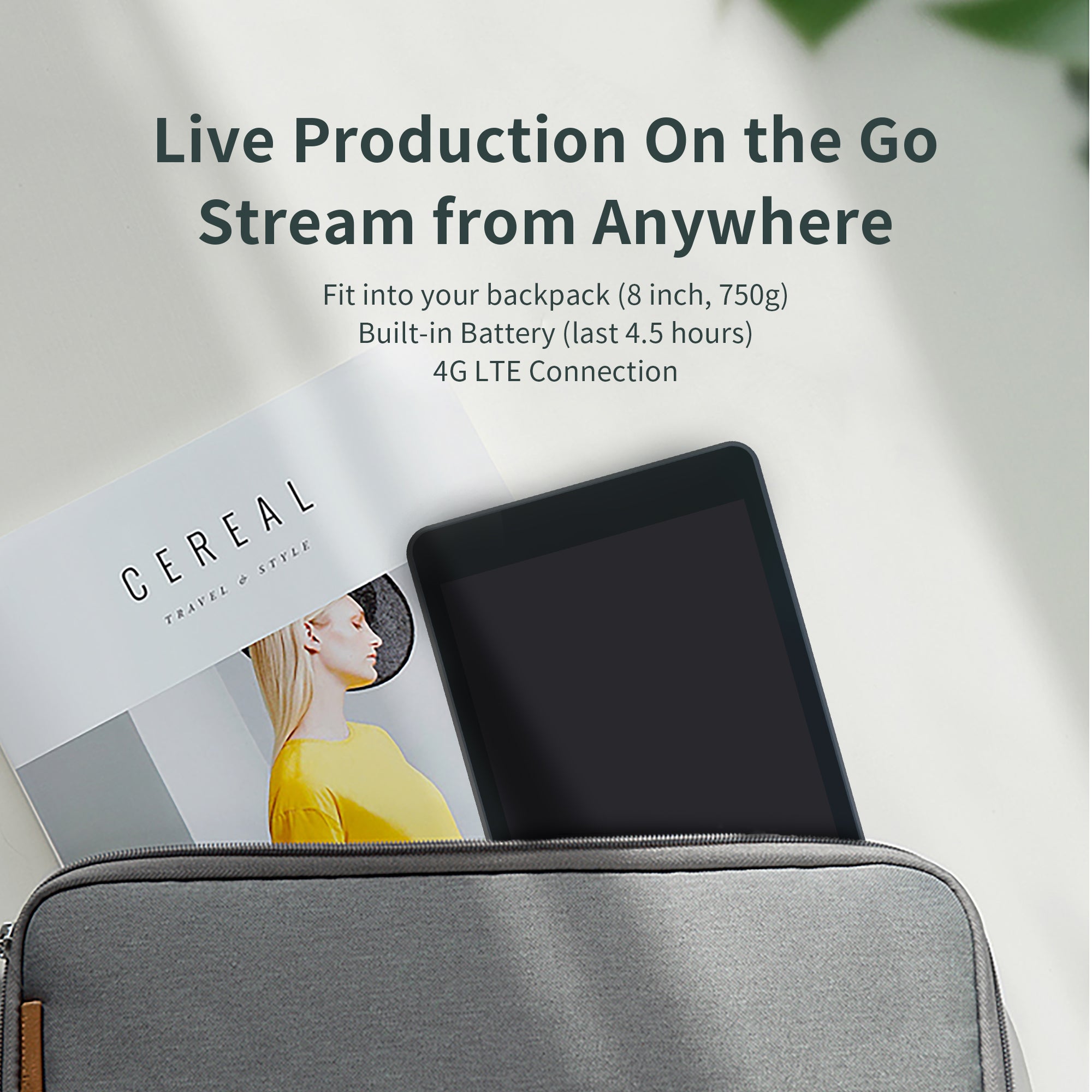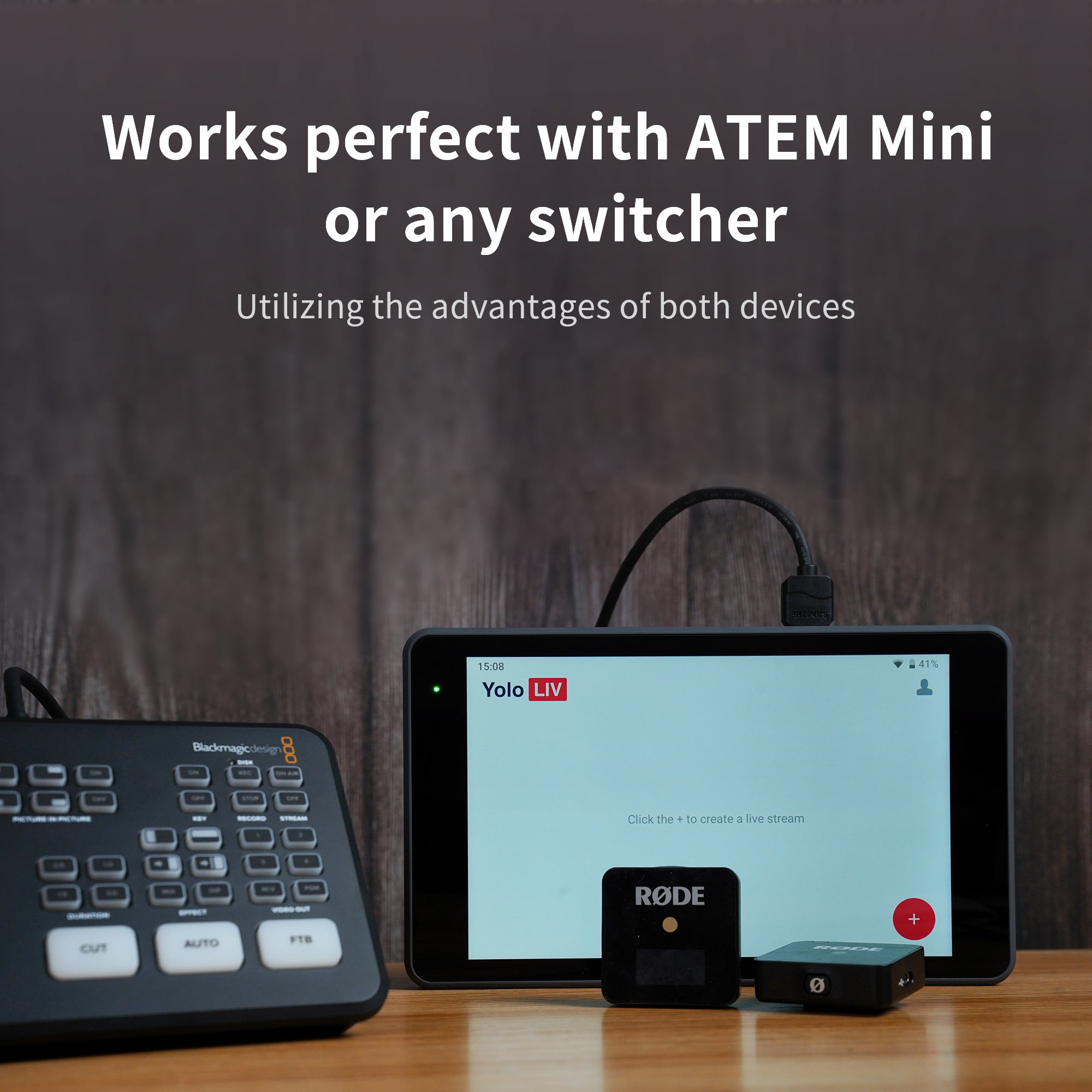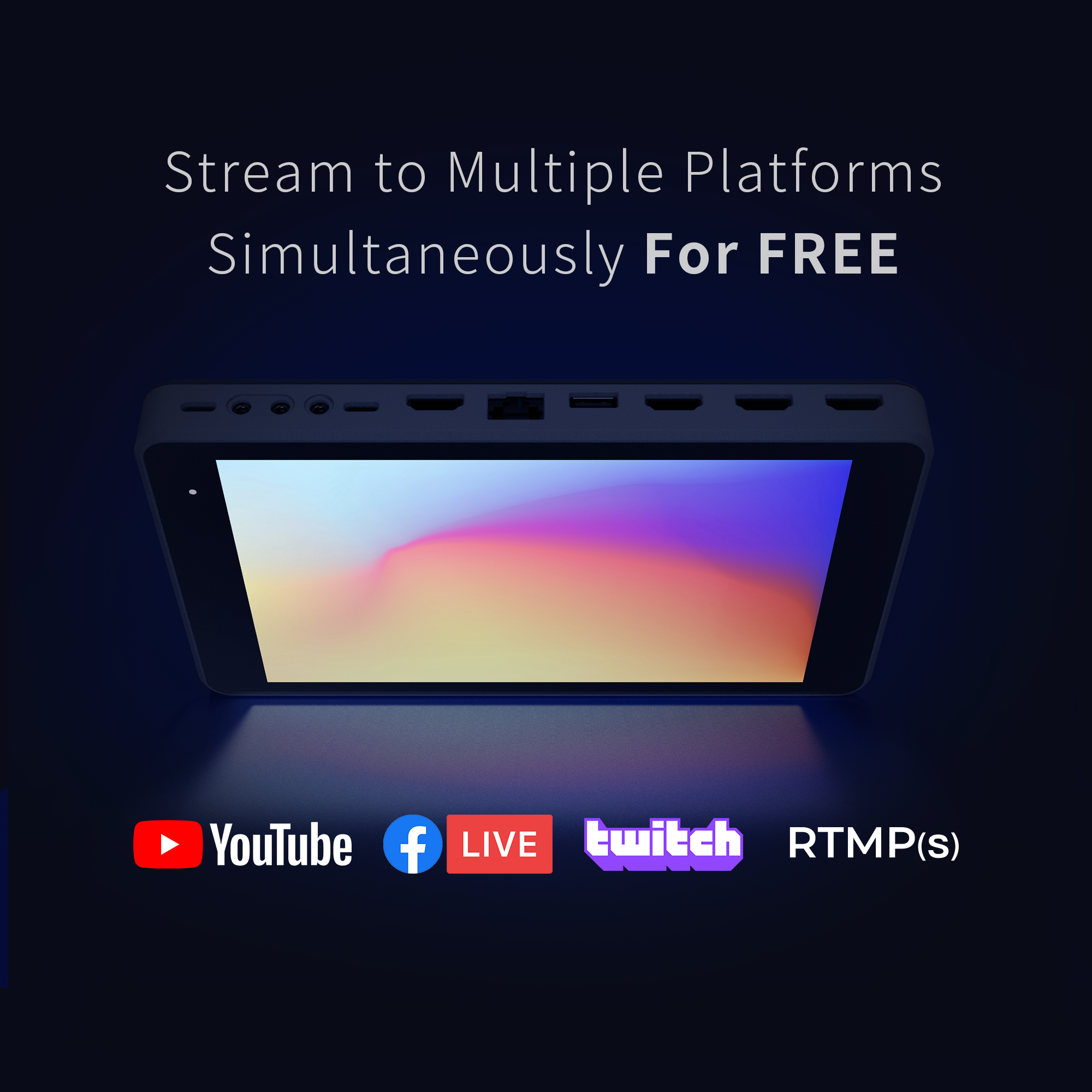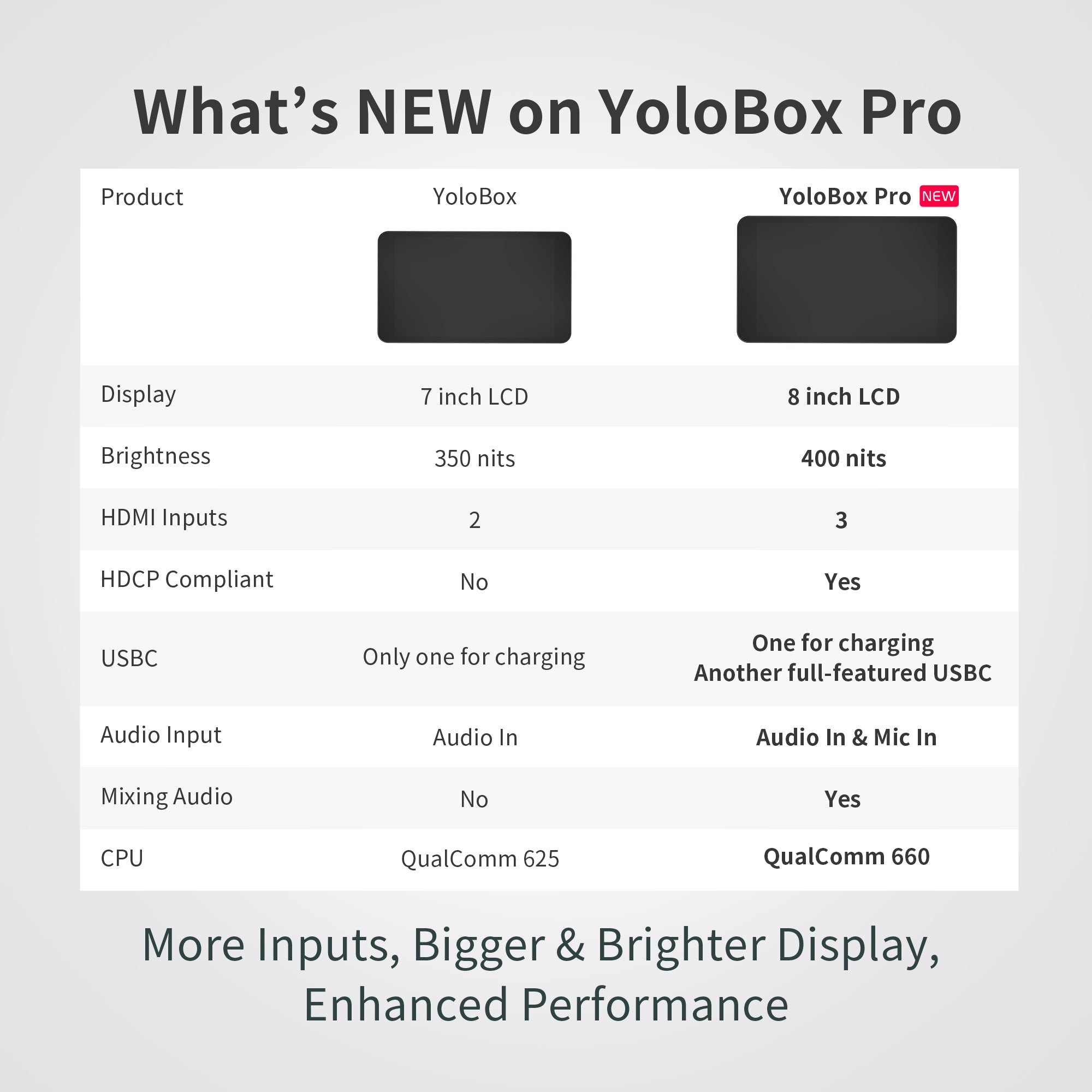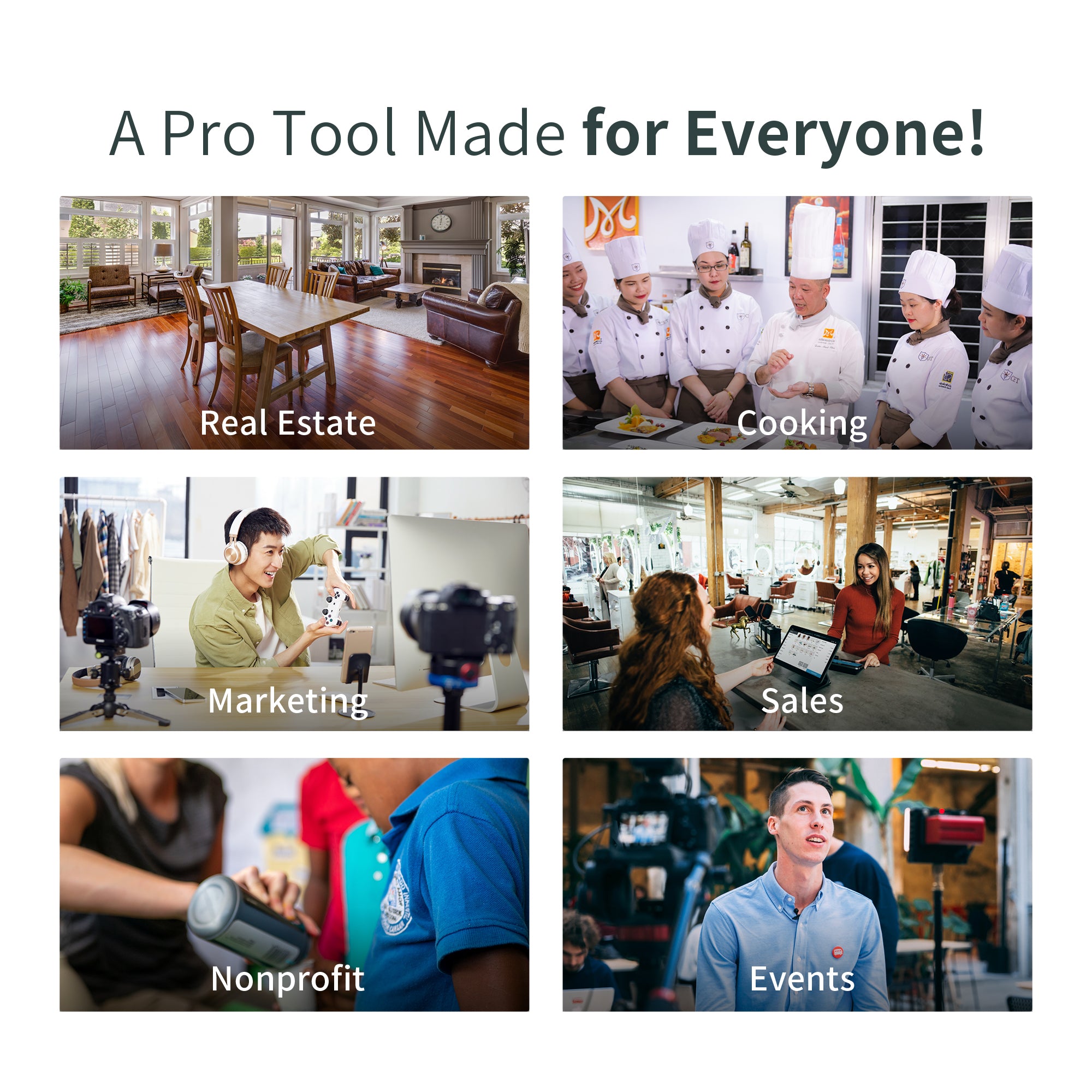 The Ultimate All-In-One Multi-Cam Live Streaming & Switching System
Encoding
Recording
Monitoring
Multistreaming
Switching
Video Conferencing
Premium Features are FREE
Additional software features will be continuously added by our dedicated engineering team.
Stream Simultaneously to Multiple Destinations
-Stream to Facebook, YouTube, and any other RTMP(S) websites at the same time to get more views
Built-in Chroma Key - Easiest Solution
-Seamlessly add a different background of a design or a different location for your live productions with the magic of chroma key in a few taps.
Use YoloBox/Pro Only as a Monitor & Recorder
-Utilize the device even when you are not live streaming. Record, switch, add overlays and transitions to level up your video production efficiency.
Add Video Sources and PDF from SD Card
-Roll in up to 2 pre-recorded videos for intro, countdown, B-rolls or special segments. And load an extra PDF to enhance the storytelling.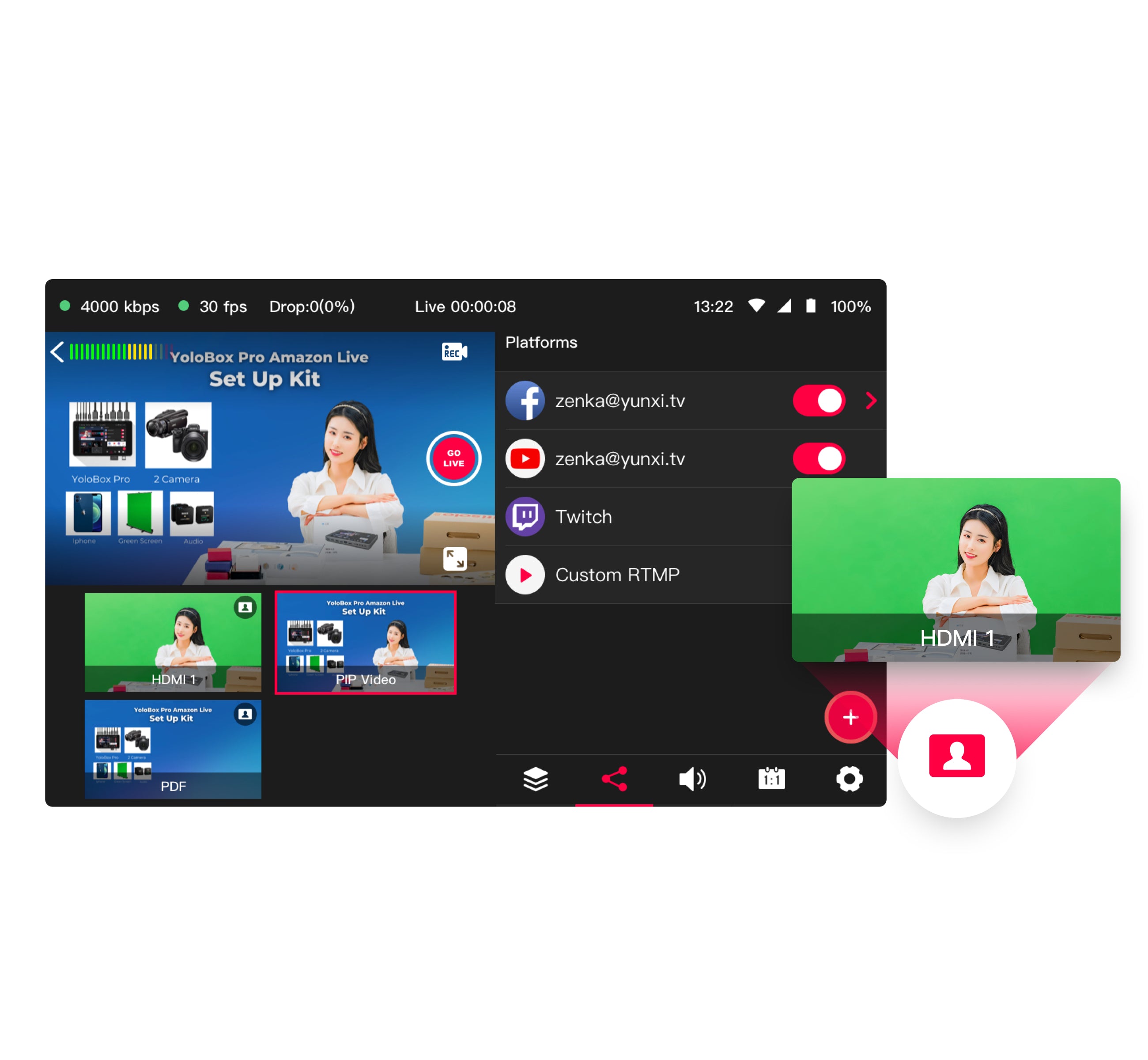 Game Changer New Features
Even more free & premium features to enhance your live video productions.
Auto-Switching for Multiple Video Sources
-Pick your sources & how long to stay on each one. You can even prioritize your main camera. YoloBox Pro will automatically switch for you. Perfect for single-person multi-cam live productions.
Web URL Overlay for More Professional Look
-Incorporate professional-grade live graphics in minutes on any production. Control from anywhere via your browser.
Audio Mixing - Sound Like a Pro
-Built-in audio mixer with easy setup. Individual level control of multiple sources, at the same time. Mix and deliver great sound to your audiences.
USB Webcam Out for Zoom, Skype, Teams, etc
-YoloBox Pro & Mini could be recognized by your computer as a webcam to feed your professional live switched video into Zoom, Skype, Microsoft Teams, Webex, and more.
Supercharge Live Streaming
Add additional value to your live streams and bring video productions to the next level.
Inviting Guest - Wireless Source
-Welcome and create a real-time conversation with interviewees, guest callers, co-hosts, or on-site correspondents. Easily join using a web browser on mobile devices and webcam-equipped computers. (No software installation required.)
-You're allowed to jump back to any point in the game or a show with preset video duration and playback video speed while you're live streaming. Create highlight clips with the click of button.
-Whether you want to crop video capture to remove some unwanted margin, resize game capture, zoom video conferencing, or to create a close-up view, video cropping has all you needs.
Graphic Overlays Management
-You got multiple options to organize all your graphic overlays, including create a name, duplicate, re-order, move, bring to front, and send to back. You can even set "Auto-Hide" to make the overlays automatically disappear after a pre-set time.
Add Overlays For a Pro Look
Create professional streams with various built-in graphic overlays and styling options. No design skills required.
Brand Your Live Stream By Adding Logos/Lower-thirds/Countdown Timer Overlays
-Take the advantages of the built-in graphics by adding logos, lower thirds, countdown timer ovelays and more to look like the professionals that you are.
Feature Comment Overlays to the Stream
-Engage with your audiences by featuring the comment to the stream with a single tap. No extra monitor needed. Totally one-man live production
Built-in Scoreboard with ease and convenience
-Customize your scoreboards with colors, fonts and size, and keep score in real-time with a few taps.
PIP, Side by Side, Split View, News Layout & Triple
-Multiple built-in Multi-views playout to choose from for all live streaming scenarios and help level up your production with ease.
Various Capture, Multi-Cam Production
What's NEW on YoloBox Pro